All Major Credit Cards Accepted
LONG ISLAND GARAGE DOOR OPENER REPAIR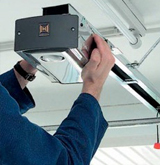 Long Island Garage Door provides premium service for garage door repair and installation. We work with renowned garage door companies like LiftMaster, Genie, Craftsman and Chamberlain. If you don't have a garage door opener you should definitely consider getting one because such a simple change will make a huge difference in your life especially if our life especially if you are busy and time is of high value to you. Although opening a garage door is a simple task it can become very burdensome having to open it, take the car out, get back out and open it again, especially if you use your car daily. If it's there's a torrential rainstorm and you're tired coming home from a 10 hour shift, an electronic garage door opener can definitely be an angel in disguise. That was just one particular scenario but you really never know what type of predicament you'll be in where you have to rush and time is of the essence. The tech squad at Long Island Garage Doors specializes in installing automatic garage door openers. Our Long Island team is very proficient, courteous and speedy. Not sure how much a garage door opener costs and if it's worth it? Call us now and we will be able to give you an estimate over the phone.
Call us today at (516) 303-1599
Choose your drive: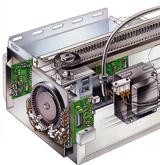 Built in every garage door opener is a drive system. There are different types of drives which are the chain drive, the belt drive, the screw drive and the computer controlled (torsion drive.) The chain and belt drive are most commonly used; the best one depends on the predicament you are in. The chain drive is the most economical drive on the market. However, a chain drive system uses a chain made of metal which lifts the door up and down along the tracks causing it to make a lot of noise when it opens. This type of drive is recommended to those who have a commercial door (not attached to the house.) If you have a residential garage (attached to your home) then perhaps it is worth the extra $50 to purchase a garage door opener with a belt drive. This drive is the quietest and very discreet. This drive is inaudible because it uses a rubber belt along its tracks to open the garage door. Is the belt drive better than the chain drive? There is no yes or no answer, the answer relies on the environment you are in and what best suits your needs. So if you live in an apartment complex and your garage door is a commercial garage door then it is sensible for you to purchase the chain drive and save some cash. However if you live in a residential home and your garage door is attached to your home and you want to enter your home without disturbing anyone then the belt drive is the most suitable for you.
Which Manufacture has the best Garage Door Opener?
Long Island Garage Doors offer garage door opener installation services. All of the garage door openers we offer work really well. However, if you are interested in learning a little more information before you make your purchase that is 100% understandable. The Genie and Liftmaster are very popular amongst our customers. There is an iota of a difference between the two. The prices, quality and reliability are quite similar however, LiftMaster is the most recommended and most often used.
Both the LiftMaster and Genie have rolling security code systems which change the access code every time you push the button which is wonderful because it prevents theft and break-ins.
Both garage door openers come with two keyless opener systems/keypads and a remote.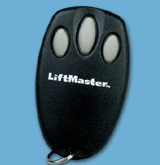 They both also have built in safety systems that include automatic stop and reversing systems which is vital if you have pets or children. The automatic stop is also beneficial for ventilation purposes.
The Genie and the LiftMaster also provide an Overcharged Battery System which runs up to 40 cycles in case there is a power outage. So if there is a sudden blackout, your garage door will still be capable of opening and closing.
Most importantly both garage door openers have built in safety systems which will prevent the door from closing onto anything in the way of the door path. This is an especially important feature for those of you that have pets and children.
The LiftMaster also has a Residential Jackshaft Opener which is a unique one of its kind. This opener is mounted on top of the garage instead of the ceiling for garages where space is crucial.
Both have either ½ horsepower or ¾ horsepower. ½ horsepower is good if you have a lighter residential door. ¾ horsepower is a little more powerful than the ½ horsepower and is meant for heavier commercial garage doors that require a little more force to open.
What if you don't want to call a technician right away and you rather test your garage door opener on your own first? Here are two tests you can try on your own before you call us:
Call us today at (516) 303-1599
You can just do a force setting test by holding the bottom of the door while it closes which should force it to reverse.
If the first test does not succeed try laying a 2x4 flat on the ground and use your remote to close the door. If it does not reverse then it needs repair.
If these tests fail then you should give Long Island Garage Doors a call and we'll send a technician in your area right over to you within as little as 30 minutes. When you call for inquiries on prices of garage door openers, the labor is included!
Our services also provide free estimates, installation, safety beam realignment, hardware and chain tightening, open/close force balance, adjustment and replacing parts, reverse system safety tests and safety beam realignment.
Not only do we sell garage door openers with installation included but we also offer garage door opener repair as well as repair for the parts like the chain, keypad, remote etc.
Our garage door company in Long Island provides a 90 day warranty to ensure that the job is well done and prevent future major maintenance. Call us now and we'll install a brand new garage door opener.